Entry Requirements to Turkey for UK Citizens from 22 September 2021
Entry Requirements to Turkey for British Citizens
In this post we will be answering the most frequently asked questions about Entry Requirements to Turkey for UK Citizens, traveling and quarantine rules, which documents you need, and travel rules you need to follow when you fly back to the United Kingdom from the Republic of Turkey.
Entry Requirements to Turkey for UK Citizens from 22 September 2021
As you know, UK has moved the Republic of Turkey from the Red list to Amber List and people started to make reservations already. However, there is a lot of misinformation on the internet and we decided to inform you about the official travel rules to Turkey.
All the information you will find in this post is gathered from official websites of the Ministry of Turkey, www.gov.uk, and the travel restrictions section of Turkish airlines.
But we suggest you check with your transportation company for the latest updates.
TRAVEL REQUIREMENTS TO ENTER TURKEY FOR BRITISH CITIZENS
Passengers traveling from the United Kingdom, are required to submit a PCR test with a negative result taken within a maximum of 72 hours before entry, even though they are fully vaccinated.
RNA and Nucleic acid tests will be accepted as well as PCR tests to enter Turkey.
Passengers under the age of 12 are exempted from the PCR/Antigen test and submitting a certificate of the vaccine.
The requirements shall not apply for the transfer passengers from international line to international line.
The aircraft crew, seamen, and truck drivers shall be exempted from PCR testing and application of quarantine.
Passengers are required to fill in the online Entry Form within 72 hours prior to their flight.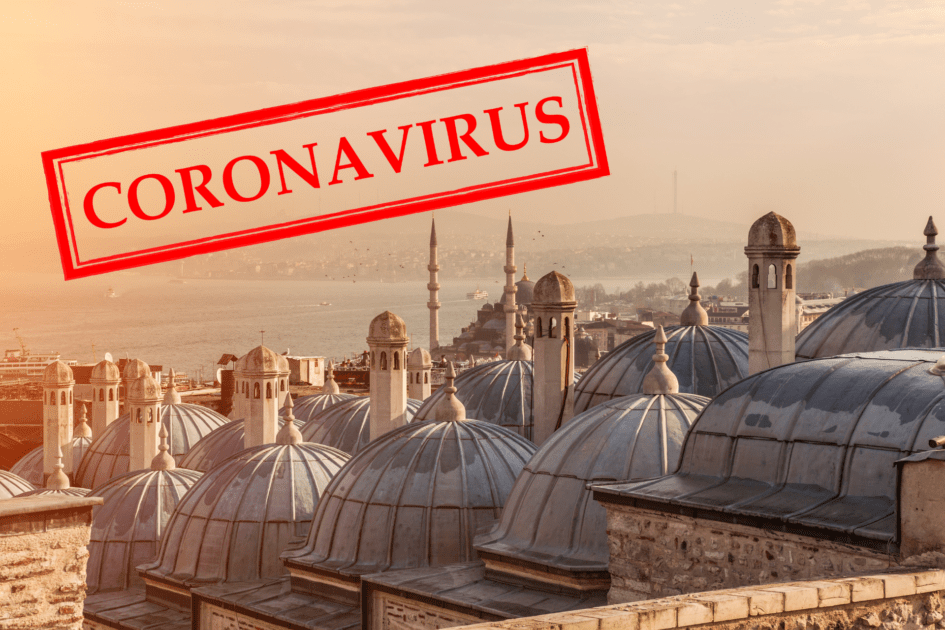 You can read this video to learn how to fill the entrance form for Turkey.
A printout copy or mobile screenshot of the completed entry form shall be checked at the airport counters before the flight.
After completing the entry form to Turkey, the system will assign you a HES code which you will need during your visit to Turkey.
You will need HES CODE if you want to enter closed areas or travel by public transportation.
TRAVEL REQUIREMENTS FROM TURKEY TO UK
You need to take the PCR test within 72 hours before you travel to the UK from Turkey.
It could be also LAMP or rapid antigen test (RAT), also known as lateral flow. But it will be difficult to find these tests in Turkey.
You need to take the test whether you are fully vaccinated or not.
If you have been fully vaccinated in the UK, USA, or a member country of UN & EFTA, you don't need to go under quarantine in England.
Oxford/AstraZeneca, Pfizer BioNTech, Moderna or Janssen vaccines and formulations of the 4 listed vaccines, such as AstraZeneca Covishield, AstraZeneca Vaxzevria and Moderna Takeda, qualify as approved vaccines.
Please be reminded that even If you get these vaccines in the Republic of Turkey, they will not be accepted by the UK government and you will have to go in to quarantine at home or in the place you are staying for 10 days.
And you will need to take 2 COVID-19 tests. The first one is on or before day 2, and the second one is on or after day 8.
Please note, you'll need to book your day two and a day eight test before you return to the UK from Turkey to be able to complete your UK passenger locator form.
Everyone aged 18 years and over (16 and over if returning to Scotland) must complete a UK passenger locator form online on Uk government website any time within the 48 hours before you arrive in the UK.
SUMMARY
So here is more brief information;
If you want to travel to Turkey; you have to give a PCR test result which was taken within 72 hours, and a vaccine certificate is not accepted. You also need to fill online Entrance Form for Turkey.
On the way back to the UK; If you are vaccinated in UK, USA, UN, or EFTA countries, you only need a PCR test on the Turkish side.
If you don't have the vaccination, you need to provide a negative PCR test result within 72 hours before you travel back to the UK, and you need to book your 2nd and 8th day Covid 19 tests, so you can fill the UK passenger locater form.
Video: Entry Requirements to Turkey for UK Citizens from 22 September 2021