Things to Know Before Traveling to Turkey in 2021
Things to Know Before Traveling to Turkey
Here are some important things you need to know before heading to Turkey in 2021 to make your travel easier: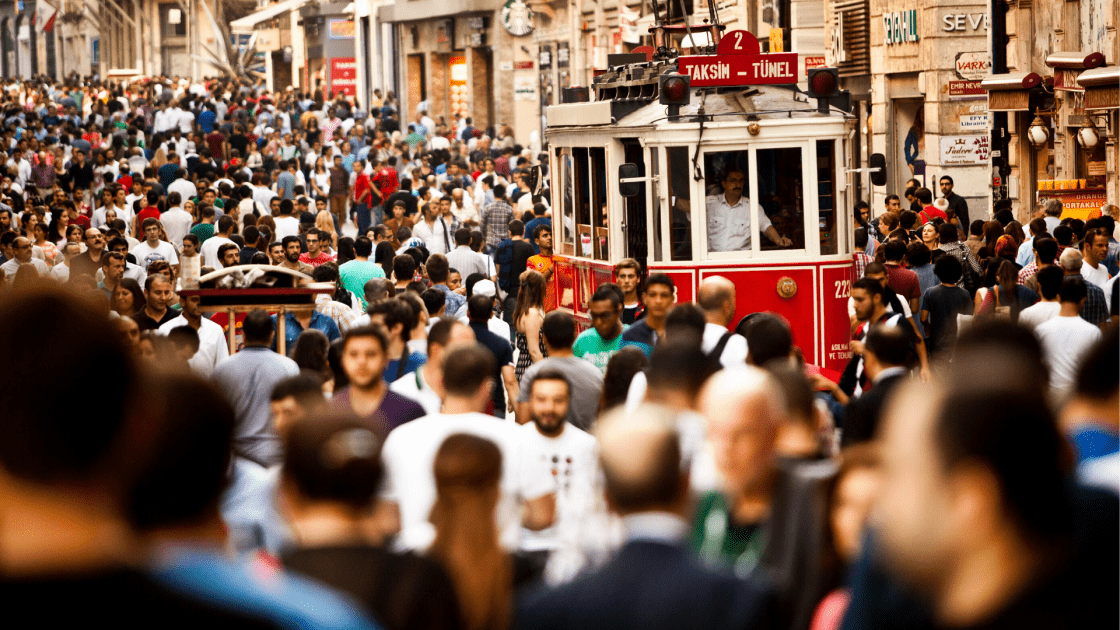 WEATHER IN TURKEY
We have posted a detailed guide about the Weather in Turkey region by region and season by season. You can read it here.
WEIGHTS AND MEASUREMENTS IN TURKEY
Turkey uses the metric system for weights and measures. Here are some examples of U.S. or English and metric measurement systems and conversions:
Length Measurement In Turkey
Metric

US or Imperial

1 millimeter [mm]
0,03937 in
1 centimeter [cm]
10 mm
0,3937 in
1 meter [m]
100 cm
1,0936 yd
1 kilometer [km]
1000 m
0,6214 mile
US or Imperial

M

etric

1 inch [in]
2,54 cm
1 foot [ft]
12 in
0,3048 m
1 yard [yd]
3 ft
0,9144 m
1 mile
1760 yd
1,6093 km
1 int nautical mile
2025,4 yd
1,852 km
Mass Measurement In Turkey
M

etric

US or Imperial

1 milligram [mg]
0,0154 grain
1 gram [g]
1.000 mg
0,0353 oz
1 kilogram [kg]
1.000 g
2,2046 lb
1 tonne [t]
1.000 kg
1,1023 short ton
1 tonne [t]
1.000 kg
0,9842 long ton
US or Imperial

M

etric

1 ounce [oz]
437,5 grain
28,35 g
1 pound [lb]
16 oz
0,4536 kg
1 stone
14 lb
6,3503 kg
1 hundredweight [cwt]
112 lb
50,802 kg
1 short ton (US)
0,9072 t
1 long ton (UK)
1,0160 t
ELECTRICITY IN TURKEY
Those who use anything other than 110V or 220V at home need a converter because Turkey has a 220V power system. Please check your electrical appliances before use in the hotel room. Only a five-star luxury house will have a converter, so it is recommended to take it with you in case you need it.
If your device is 220 V, then a simple adaptor would work fine.
CURRENCY IN TURKEY
Please read our detailed guide about "Currency in Turkey" and "Where to Get the Best Exchange Rate in Turkey" post for more information.
DRINKING WATER IN TURKEY
Although it is safe to drink tap water in Turkey, it is recommended to buy bottled water, which can be found almost everywhere in stores. For hygienic reasons, city water in Turkey is chlorinated, and you may not like the smell. In Istanbul or any other city in Turkey, you can safely brush your teeth with tap water.
SMOKING IN TURKEY
Smoking in Turkey is not permitted in flights, in busses, and public transportation simply in any closed areas. But there are separate areas in Turkish restaurants especially for smokers and there are Waterpipe (Shisha House) Cafes where you can smoke Hookah and cigarettes without any restrictions.
Turks smoke a lot, and you can easily see that almost 70% of them smoke. By the way, Turkish tobacco is of high quality and you should buy cigarettes in Turkey because they are delicious and cheap.
TOILETS IN TURKEY (RESTROOMS)
There are public toilets in the city center, museums, restaurants, mosques, and gas stations.
Sometimes it is difficult to find European-style wardrobes (sitting wardrobes) in Turkey, especially in rural areas.
Stations and restaurants along the main tourist roads in Turkey.
In any case, if there are no toilet paper and paper towels in public toilets, it is recommended that you bring your own toilet paper and paper towels.
TRAFFIC IN TURKEY
Traffic is on the right side of Turkey. When crossing the road in a big city, make sure that the vehicle keeps a reasonable distance so that you can cross the road safely.
In Turkey, cars enjoy the privilege of driving on the streets. You can walk safely on the sidewalk.
MOSQUES IN TURKEY
Mosques in Turkey are open to everyone. You must leave your shoes at the entrance or carry them with you.
Most women in mosques must cover their heads with a scarf and expose their legs and shoulders.
Some scarves will be given to you for free at the entrance.
The mosque needs to be quiet. It is recommended that you do not laugh loudly inside, as this may offend the praying person. Most mosques are closed to tourists during prayers. Turkey is a secular country with a majority Muslim population. Turkey is a secular country with a slight separation of religion and politics.
Weekends are Saturday and Sunday, and Friday is a working day, even though Friday is a holy day in the Muslim faith.
WORKING HOURS IN TURKEY
Offices and banks are generally open from 9:00 AM to 5:00 PM from Monday to Friday, with a break between 12:00 to 1:30 PM, in Turkey.
NATIONAL / OFFICIAL HOLIDAYS IN TURKEY
April 23 National Sovereignty and Children's Day (the anniversary of the founding of the Grand National Assembly of Turkey)
May 19 Ataturk Day and Youth Movement Day (Ataturk's arrival in Samsun and the beginning of the War of Independence)
August 30 Victory Day (Victory invaded the army in 1922)
October 29th Republic Day (the anniversary of the founding of the Republic of Turkey)
Ramadan Bayrami/Sugar Feast: A three-day feast with sweets to celebrate the end of the fast.  (The dates of these religious holidays change according to the Muslim lunar calendar, so they are 12 days in advance each year.)
Kurban Bayramı / Sacrificial Feast:  Four days of sheep/ox feasts are sacrificed, they The meat is distributed among the poor, neighbors, and households.
ALCOHOL IN TURKEY
Turkey has no restrictions on the sale and use of alcohol. The famous local fennel drink Rakı is widely consumed in Turkey. Rakı culture includes sitting at the table for a long time, eating "meze" and chatting with each other on common and personal topics.
Although most people prefer Rakı, this wine is also famous in Turkey.
It is worth mentioning the local wine production in the northwest and central Anatolia. Many foreigners say that the local beer, especially the bran Efes Pilsen, tastes great.
If possible, you should only avoid drinking in public places during Ramadan (the concession month). As a tourist, you will not be affected by Ramadan and the nightlife in the rural areas will continue.
BARGAINING IN TURKEY
Bargaining is part of Turkish culture. Before you purchase anything, try to get the prices down as low as possible.
In most cases, just leave the shop or vendor and pretend to walk away, you will be probably invited back to his shop by the vendor asking what would be your best offer. Then, feel free to declare your own price for your purchase.
Usually, the bargaining margin starts from 10 % and may go up to 40%. Do not push more than possible, this will cause you to underestimate the value of the good.
Bargaining could only be done in touristy areas, in local towns or new city and modern shopping malls no bargaining is possible.
TIPPING IN TURKEY
If you are eating out in a restaurant, waiters expect some tip usually 10% of your bill, and even if it is included in your bill, you should leave it at the table separately. Tipping taxis is not necessary, they do have the taximeter, just pay the mentioned amount and round up the cost (if you wish).
TURKEY TIMEZONE
Turkey is located in the GMT+2 Zone of the world.
Important Things to Know Before Traveling to Turkey